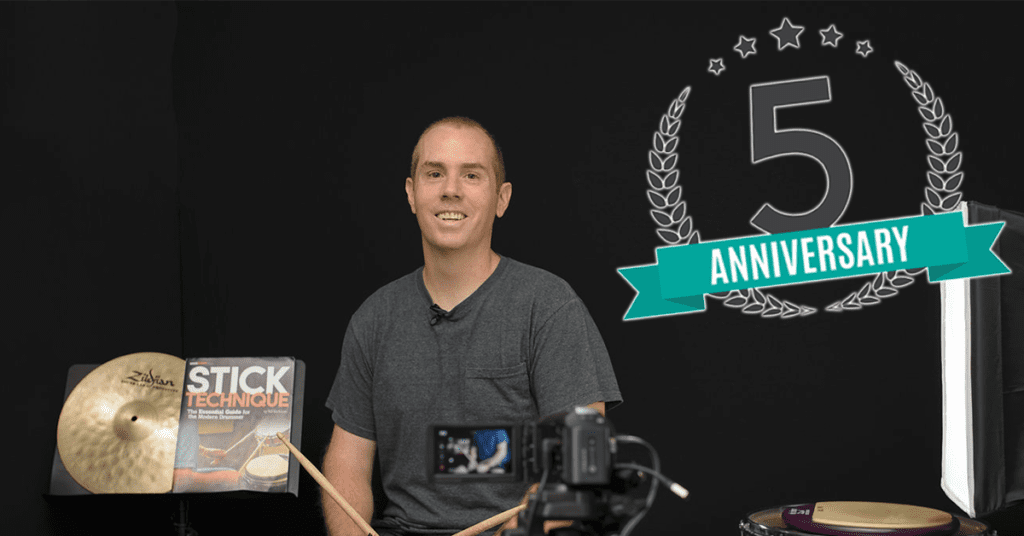 Win a FREE Skype Lesson with Bill!
Drumworkout.com only exists thanks to the support of you – our wonderful users. As a way of saying thank you, we figured it might be fun to run a little competition to foster a bit of interaction in the Drumworkout.com community. I (Cam) took this idea to Bill, and this is what he came back with:
"It's been a blessing hearing stories of breakthroughs through the methods & (I'd like to think) wisdom gleaned through the website, so this contest is all about hearing more of those great stories!
It's super easy to enter. Please just share a short video of your story and any drumming breakthroughs thanks to drumworkout.com – the top 5 picked will win a free Skype lesson with me (Bill).
The criteria? It's a total grey area here, the more we laugh and/or cry/or whatever the better potentially. I Guess. I say "we" because Cam the drumming Aussie will be visiting the U.S. and we will announce the big winners on the first weekly "Facebook live Drum Hang with Bill" on April 11th at 5PM Central Time. Sweet."
So there you have it. All you have to do is share a short clip about your drumming cinderella story and how Drumworkout.com has helped your playing on either Facebook or Instagram. Use the hashtag #drumworkoutcinderella
If you're not a Facebook or Instagram user, that's cool too – you can email a link through to [email protected] to be considered for the comp.
How To Enter
It's pretty simple really….!
Record your "Cinderella" story telling us a bit about yourself, how drumworkout.com has helped you, and anything else you feel like sharing. REMEMBER: there's very little criteria for this one, so think like Bill and try to come up with a unique way to win him over! (hint: he likes to laugh….)
Upload your video to Social Media by 5pm April 11th (central time) with the hashtag #drumworkoutcinderella and tag Drumworkout.com on Facebook/Instagram OR email a link through to [email protected] so we can check it out ourselves and consider your entry
Check out the Facebook Live stream on the Drumworkout.com Facebook to see if you're our lucky winner!
Not sure what to do for you entry? Here's an example from Cam (but you should probably be better than Cam…)!
Terms and Conditions
There aren't really many Terms and Conditions for this one, but here's a few to be safe:
Only current members of drumworkout.com are eligible to enter;
All entries must be received by 11th April at 5:00pm, Central Time;
Any entries which do not use the #drumworkoutcinderella hashtag on social media will be deemed ineligible;
Entries will be judge by Bill Bachman and Campbell Phillips. The judges decisions are final are not open for review;
By submitting an entry either via social media or email, the entrant consents to their entry being shared and used by Drumworkout.com LLC for future promotion and advertising;
Any entries which contain profanity, discriminatory content, or any other kind of anti-social content will be ineligible;
Contestant winners will be notified of their win via email and on social media – any unclaimed prizes will be deemed forfeit.
So what are you waiting for… get to it!