Publications
Stick and Pads
Quad Solo: Flight Time 7
Other Fun Stuff
Publications
Rhythm and Chops Builders: 
"Timing and Technique Exercises for the Modern Drummer – By Bill Bachman"
Rhythm and Chops Builders by renowned technique master Bill Bachman, contains a ton of practical and efficient exercises for developing and expanding your rhythmic vocabulary and accuracy and for increasing your overall comfort level with the sticks. This book is best used in conjunction with Bachman's Stick Technique, which focuses on the physical motions required for building loose, flowing, powerful, and fast hands. Take your chops to the next level, and order your copy today!"
Buy Now through Modern Drummer publishing
Stick Technique: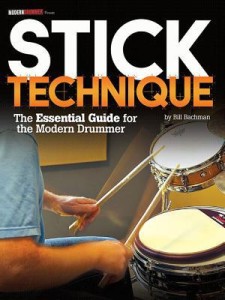 "Stick Technique the Essential Guide for the Modern Drummer – By Bill Bachman"
Partially culled from Bill Bachman's popular "Strictly Technique" articles in Modern Drummer magazine, this book focuses on the techniques and key hand motions which will help players develop hands that are loose, stress free and ready to play anything that comes to mind.
The book is for everyone who plays with sticks regardless of whether you're focusing primarily on drumset orchestral percussion or the rudimental style of drumming. Divided into three main sections – Technique, Top Twelve Rudiments and Chops Builders – the book is designed to get you playing essential techniques correctly and as quickly as possible. Also includes a bonus section for two-hand coordination and independence.
Buy Now through Modern Drummer publishing
Row-Loff Production's Logic Series: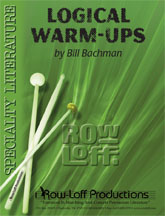 Quad Logic, Rudimental Logic, and Bass Logic are my instructional books which were written to fill voids in the available marching percussion resources, and the separately available Logical Warm-up package puts it all together in a series of 12 key exercises for your drumline.
Before the "Logic" series, there were no known books at all available on tenor and bass drumming, and no rudimental technique book that actually told you how to play things. I was also inspired to write them because I was tired of writing down so many exercises for students that were unique to the teaching methods that I'd found most effective. 
Starting in 1997 the books were self-published under the "Logical Press" banner, but soon after the entire Logic series was published through the mighty Row-Loff Productions!
Stick and Pads
Quad Solo: Flight Time 7
Other Fun Stuff