3 MONTHS ACCESS FOR HALF PRICE!!!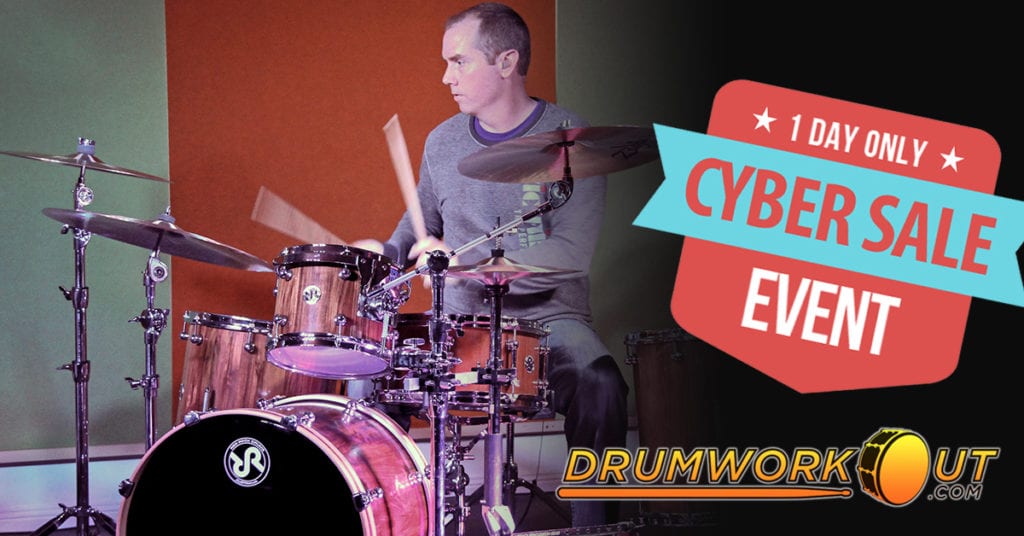 It that time of year again – it's Cyber Monday! It has been another amazing year at Drumworkout.com in 2018, so we figured we'd make an investment to try and help grow the community, spread the love, and get more people helping build the future of Drumworkout.com. This will mean more great ideas from our users, more community love and sharing of knowledge, and a bigger and better site in 2019… Gotta love it!
So what are you waiting for? Click the subscribe link below to jump in on 3 MONTHS of Drumworkout.com goodness at HALF PRICE – that's just $29.98 for 90 days, or just a touch over 33 cents per day… what a steal!
Because we have a worldwide network, we'll keep this offer open until 5pm, Tuesday 27th November (CST) – so spread the word!
SIGN UP HERE: 
Sorry, you missed this deal. But don't worry – you can sign up for our regular great deal here.