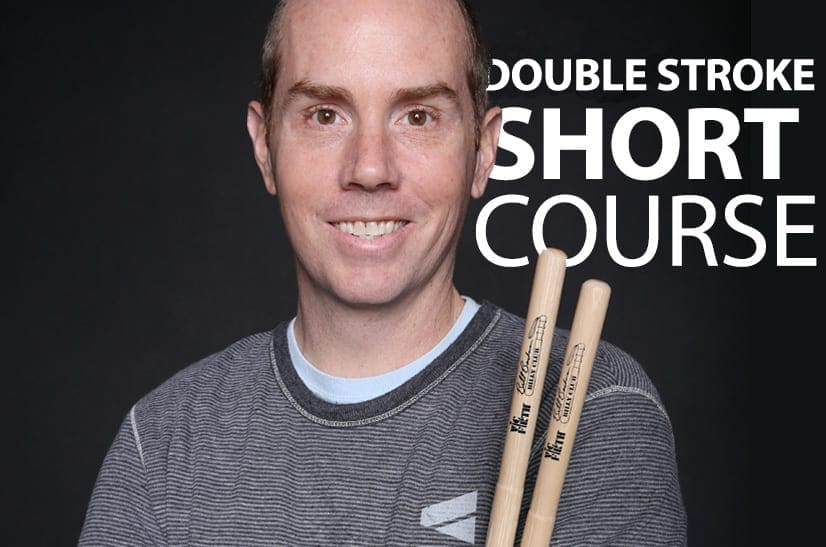 Strong, open, relaxed double strokes are a weapon that every drummer needs in their arsenal. They are also a skill that many drummers can't execute as well as they would like – there is a range of techniques required for a range of tempos and a "one-size-fits-all" approach will leave you with holes in your double stroke control.
This short course will help iron out the kinks in your double strokes and overhaul the way you approach them. Based around Steps 8, 12, and 15 of the Extreme Hands Makeover, it includes 7 different workout exercises ranging from 80-180bpm.
Course Details:
$7.99 – One Time Fee
Unlimited access to:

Step 8, 12, 15 of the Extreme Hands Makeover
7 workout focused exercises
Just generally no funny business. We want to make sure you are 100% happy with Drumworkout.com and love your time with us and are always here to help and will do everything we can to help out. If you ever need anything, just get in touch – we got ya back!
Payment Security
You can check out with peace of mine knowing that all Credit Card payments are processed via Stripe using their dedicated servers and feature industry standard AES-256 encryption. PayPal payments are processed directly via PayPal's encrypted gateway, and all drumworkout.com traffic is protected with HTTPS. No payment information is stored on drumworkout.com servers.