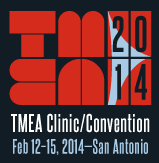 On the 15th Feb, Bill presented a clinic at the 2014 Texas Music Educators Association convention based upon the 12 Gateway Rudiments and their application in the development of strong fundamental skills for all percussionists. We decided to share this one as a great new freebie and back it up with some sweet audio recordings of Bill apply these exercises around the kit.
This audio can either be used as a backing track for you to play these exercises on your pad with, or an example of how you can practice apply the technical ideas to the drum set.
Do you have your own cool ways to apply these exercises to the drums? Would love to hear your take, let us know in the comment below.
This one is free for all, so feel free to spread the word and let all your drum buddies know about it!

– Download Sheet Music
On The Drumset: