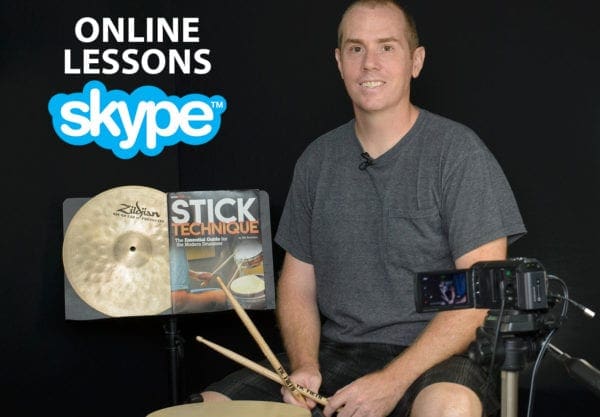 To organise Skype of face to face lessons in Dallas, please get in touch.

Skype Lessons:
Yes, the future is now and you can study with Bill Bachman from anywhere in the world! (I'm approaching 20 countries on my list.) Skype is the ticket, it's a free video chat program and all you need to take lessons is a computer with a web cam and microphone. The lessons focus on hand technique and we simply use drum pads and sticks.
In the lessons I demonstrate material and then watch the student play and coach them into perfection. We'll go back and forth until everything has clicked and the student is empowered to practice everything absolutely perfectly. The material can be from my books, drumworkout.com material, my latest Modern Drummer article or something I come up with on the spot as I see the student's needs.
Students will definitely want a drumworkout.com subscription! It will save you time & money–get the info there in the lessons and play-along workout videos and then we'll refine & perfect it during Skype lessons. Plus, subscribers who check in for lessons have consistently proven to be miles ahead of the crowd and are already doing a shocking amount of things right.
Whether you a€™re interested in rudimental progression, or just want to re-program your mechanics for smooth, relaxed and injury free hands, I can help you out!
I charge $90 per hour or $45 per half hour. Payment can be made through through PayPal to [email protected].